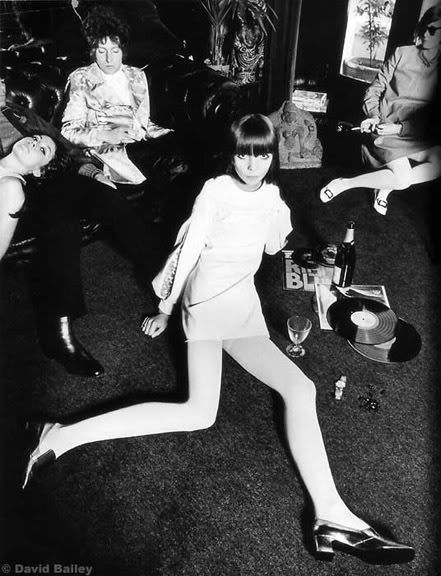 The day came, hot and sunny, to leave my first Chicago apartment. I had very mixed feelings about leaving, cause it was where I had planned on living with Doug. For the rest of my life? I don't know. Maybe. I hoped so. I guess I was wrong.
I was walking out the front door with Gidget, Steve's cat, and one of the few boxes of my stuff, when I ran into Tim. We almost collided.
Tim was Doug and Steve's original roommate. I hadn't really spent much time with him, even though I lived with him for that first month. I had totally forgotten about him, actually.
"Whoa! Oops!" I said.
"Are you Brian?" Tim said.
"Yes" I said, a little stunned. "How did you know?"
"I used to live here, remember?! Steve told me about you. Are you leaving?" He was nice looking, and his wandering eyes weren't shy. I was almost regretting having to move.
"Yea, yea, I remember you. Yup, I'm moving. Right up the street to Belmont. Me and my friends found a cheap place. We're poor!" I said, laughing.
"That's too bad...well, it was nice meeting you, again!"
"Yea, you too. Can you tell Steve we'll call him when we get our new number?" I asked.
"Sure." He said.
Jody and I bring up our few possessions to our new room. We would be sleeping in the same room and bed. Scott paid a little more, so he had his own room.
As I unpacked my clothes, I held them up to myself and looked in the mirror.
I wish I looked good in black.
I thought as I held up my lone black shirt.
I can't believe I still have this shirt.
I think to myself. It was a brown plaid button-down, that had, to me, a Richard-Gere-in-American-Gigilo vibe to it.
It seems like only yesterday when I bought this. With my parents money.
I let my mind wander back to two summers ago, when I was happily buying new clothes for school at the Kohl's across the street from my dad's house in
Appleton
. I was looking forward to spending my senior year of high school in Arkansas.
A life can change a lot in two years.
I thought.
Putting that shirt away was another reminder I wasn't a kid anymore. My parents gave me some money last month, but if I asked for more, they said they were driving to Chicago and bringing me back to their house in Arkansas. I was determined, even if I had to starve, to stay here.
Jody and I took on the task of trying to clean our new place, on our hands and knees, with scub brushes and buckets. She gave up after an hour, I gave up after three. The dirt wouldn't budge. It's hard to clean something that needs to be ripped up and replaced.
The apartment had all it's original fixtures from 1901 or 1895 or 1910 or whenever the hell it was built. My guess is pre-WWI. And not the good, huge New York City pre-war style, but a midwest, next-to-the-factory apartment building. Let's just say I never saw a
kitchen
like that before. It would have been a cool place had it been taken care of over the years, but that apartment had to get through the
depression
and
hippies
, so I guess it could have been a lot worse.
We resign ourselves to the state of our new pad, and go with the 'vintage flow'. Scott took charge of the interior design:
We found a pristine two-piece 1950's couch with matching endtables and lamps at Value Village for a song. It was as though a trapped-in-the-50's neat-freak had just died. Cutains from the 50's, and huge, colorful ashtrays from the 60's clogged up every thrift store back then, too, so of course we had them in every room. We couldn't believe our luck. I'm sure all that
mid-century
stuff would cost a fortune today. Scott's grandmother's depression era kitchette and
accessories
were a perfect fit, too. His art-nouveau posters mixed well with the enlarged xeroxs of
Kato
and fashion models from JIL magazine he made at work for the apartment. I put up local band fliers in my and Jody's room, and I tacked up a 'Smiths' page from the phone book next to the phone on the wall.
We put Jody's tv and Scott's stereo in the living room. Our favorite shows were Moonlighting, Dr. Who, Batman, The Green Hornet, and Dynasty reruns. We didn't watch much tv back then, mainly because we loved to hang out on our new couches and endlessly play our music, gab about boys, and smoke and drink. They always teased me about posing on the couch. I think I was an
odalisque
in a former life, because the art of laying down came so naturally to me.
(I mention this now because someone accused me of posing on their couch last week. Old habits die hard...)
"Look Jody! He's doing it again!" Scott would say, and they would laugh.
"Aww, come on! I'm just
layin'
here!". I said as I made a mental note to try to 'butch up' how I layed down.
We blasted
Changesone
and
Hyaena
and
The Head on the Door.
But we were mainly obsessed with Pete and his look (which is odd for me to say
these days
...) from
Youthquake
: white lipstick, tall dark hair, and a smoking jacket. Jody bought me a beautiful purple one from the 40's, just like Pete wore.
When I left the apartment, usually on my way to Berlin or Medusa's, I did finishing touches to my hair in the living room shadow-box mirror. I found old wigs at thift stores and cut them up and pinned them into my tall, spiked hair. And on more occasions than not, said to myself:
My hair is too big; I just can't go out like this!
... but I always did.