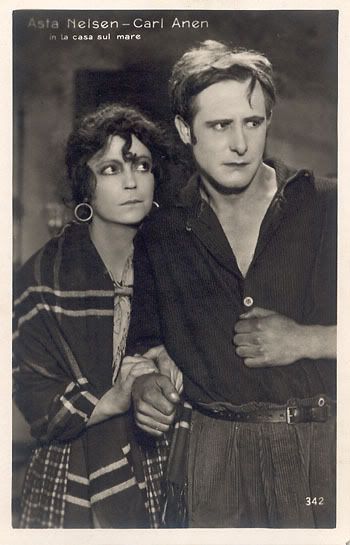 He kind of skipped along side me for a bit, and ran ahead, then glanced back at me before he took a right into the alley, by the laundromat that used to be off the corner of Sheridan and Broadway, where I washed my clothes in 1990. The kid startled me, and almost made me drop the magazine tucked under my arm. He was wearing clothes a little too short and revealing for the temperature outside, and how filthy they were was in direct contrast to his youth.
Then I saw the hole in his shorts. They were green gym shorts, not stylish at the time, and the hole in the shorts was right
there
, in
that
place, where his hole was.
Is this kid a prostitute? Or does he not know there is a hole in his pants? He can't be more than nineteen! Why would he do that?
Where is his family?
A hundred more questions raced through my head, as I sat down in the laundromat for a moment, my heart pounding, and breathing heavily, to process what I had just seen, and how I was feeling.
He flitted along, trying to catch the attention of men with wallets, but his soul was erased; there was but a mere sliver of humanity left in him; a mere sliver of willingness to carry on with the life he was living. I looked for him later, but never saw him again.
After a few loads, I picked up my
Interview
, and read about Madonna's famous dancers from
Truth or Dare
. The writer had way more fun talking to them then he expected, and the dancers flirted shamelessly with him:
Your shoes should throw a party so your pants would come down! OK! High five!
Her dancers reveled in who they were and what they were doing, and the author celebrated them as well. As if he had a choice.
The crowd tended to be a little rough at that laundromat, what with the
Chateau Hotel
across the street, so I usually hid behind
Interview
, cause it was so big.
Whenever it was that year Madonna came to Chicago for her Blond Ambition Tour, Scot and I were at Berlin one night, and
Vogue
came on the video screen. I turned to say something to Scot, and saw all the dancers from the video standing behind us, noses in the air.
Scot! Look at the video, and look behind you.
I said.
Oh my!
He said.
We did that for the entire song, looking slowly back and forth from the video, to the dancers. We said nothing to them, and after hiding in the corner for a few more songs, they left.
The
Like a Prayer
album always reminds me of Rex. I know it should remind me of
Wickie-Poo
, but I was in Rex's boyfriend's car the first time I heard it, on cassette.
I liked Madonna a lot when I was in high school, in 1982, when
Burning Up
and it's video would stop us all in our tracks (yes, I went to gay bars during high school) and in '85, when she was on the cover of Spin, and was starting to be talked about for her lacey neon bra-strap ways, but I was rarely one to buy anything in the top 40. (Blondie being the main exception.) And by 1990, I did my best to try to ignore her, but that was an exercise in futility.
Rex was an ex New York model, down on his luck, who had come to be Scot's and my first house guest. Guest isn't the right word; he lived with us for a few months, in a curtained off section of our dining room. I think he came to live with us for a while because his life was spiraling a little out of control in NY, as it can for the young, reckless and beautiful, but I can't imagine how a section of our dining room did him any good. I hope it did. Rex was to fall into Scot's arms a few more times over the years, as Wickie did to me- I think there is just something about being taken care of by someone who likes and understands you.
Rex was still gorgeous and a lot of fun to live with, and he liked to fry up a pan of chicken livers every week, and he had great feet.
His feet are so pretty and white, like mine used to be. Why are mine so blotchy and red these days?
I would think to myself, as I gazed at Rex.
He had an amazing wardrobe, because of his retail jobs and connections, and he owned nothing that cost less than five hundred dollars,
seriously
, but he paid little or nothing for it.
Oh, this is nothing compared to what I used to have
, he would say,
you know how club kids can be...No...
I said.
They like to destroy us expensively dressed girls, usually by slapping you with bubble gum on the dance floor, so they can make a clean get away
.
All that Mugler and Gaultier, down the drain
. He said.
Oh crap!
I said.
His favorite prize was his two thousand dollar croc Ralph Lauren wallet. Free. He was generous enough to let me, his alcoholic room mate, wear almost whatever of his I wanted out to the clubs.
Back in Rex's boy friend's car, with the cassette on in the back round, he had come to our apartment to pick us all up, Rex, Scot and me, for brunch at his place. His name was Tony, and he managed a 'classy' salon, and had the most beautiful condo ever. It was spare and modern, with a big balcony. Rex had lived in Chicago before New York, and he and Tony were on again, off agian. Tony reminded me of a cuter version of Marc Jacobs, with his deep, soulful puppy dog brown eyes, and had the quiet power of a sexy St. Francis, with his seeming ability to lower the blood pressure of all around him. He DJed as a hobby, and had a huge collection on vinyl along the wall, which Scot and I scoured through, making requests.
The food he made was wonerful, but all I could think about was Tony's life. The car, the job, the boyfriend, the home.
He
was living
my
dream. Well, not exactly my dream, but pretty damn close.
God, could I ever have this? The things Tony has? Will I ever be this person? Could I ever be this person?
I thought to myself.
As he drove us home, we listened to Madonna's cassette again, and the next day I went out and bought one of my own.
title link