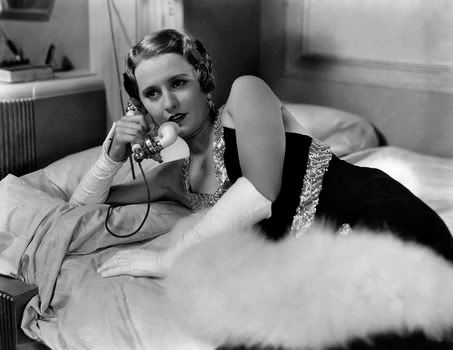 The following is a guest post from my friend Sarah, about her infamous night with Bowie, in 1990. If you would like to guest star on my pages, please do... send me a story. Scroll down in a few minues for a new episode from my saga...
It all started with a phone call from Brett. Around 5pm Saturday, he rang me up wanting to know if I wanted to go to the Bowie concert. The concert was in Tinley Park. We had no tickets. I had already seen Bowie twice. This was not a do or die sort of situation for me. My response was not positive.
However, after some momentary cajoling by my smooth talking friend I had agreed to drive from my parents' North Shore home to his parents' Northwest suburban home and then to Tinley Park to see David Bowie.
As we had a bit of a time crunch, I rushed about threw on something…well, I don't remember what I wore, but let's assume it was black, and I was out the door and on the road in my recently received college graduation present. About an hour later I was in Brett's kitchen when realized I had made a tactical error. "I forgot to stop for beer," I said.
Brett began rooting about in the family fridge. Much to his teenage brother's horror, Brett emerged with a box of white Grenache. "Man, they're going to blame me!"
"It's okay," I soothed, "We can replace it."
Somehow, someway we got to the arena before the show had started. We pulled into what was by now a very short line up for the parking lot. A fresh faced college kid asked me if I was going to the VIP lot. "Yes," I answered and we were directed to a three row strip of blacktop near the arena entrance. After parking in the front row, we downed a glass of the white Grenache and made our way to the box office.
Two women were in line before us were asking for theatre seats. The ticket agent was valiantly trying to locate a pair but could only find two seats with an obstructed view. The women began to debate the value of these seats versus sitting on the lawn. My friend jumps in and says, "I was here last week for Depeche Mode and had seats behind a column. It sucked! You're better off on the lawn. Really." Did I mention Brett had the velvet tongue of a con artist? A moment later the women were moving away with their newly purchased lawn seats in hand.
Brett leapt to window and said, "We'll take those two seats." The agent said she'd try and see if there was anything better and typed away on her keypad. "I have two seats in the tenth row," she smiled.
After stopping for a couple giant beers, we found our way to our awesome seats. Bowie rocked. We sang and danced. For a short time life was good for two recent college grads with no job prospects during the recession.
When the show ended, we climbed atop the hood of my car and enjoyed a couple glasses of boxed wine. VIP parking does not mean VIP exiting so we hung out there looking at the moon and chatting. At some point we began to refer to ourselves as Ron and Carol. I think it was the cheap, warm, stolen wine talking. During our conversation, I casually mentioned that I knew where Bowie was staying. One of the other Planned Parenthood volunteers knew somebody in security at the Ritz who was not all about discretion and had told her that the Thin White Duke was in residence. Upon hearing this tidbit, Brett jumped up and said, "Let's go!"
An hour or so later we were on the Gold Coast and had secured a miracle parking spot in front of Holy Family. With no more of a plan than "Let's go" in our heads, we made our way to the Ritz where we waltzed past the doormen and into an elevator. The doors closed.
As we stared at the floor buttons not knowing what to do next, the other elevator occupant, a woman, said to us, "Are you looking for David Bowie?" Seeing as how one word kept working for us that night, we said it again," Yes!"
"He's at Buddy Guy's. I'm a producer with CBS and I'm doing a story on Buddy Guy. Adrian Belew is there and so is Paul Reiser [the comedian]. Phil Collins is rumored to be coming, too."
We thanked the woman for the information and hightailed it back to Holy Family. Now, we had to have a discussion. I had four dollars in cash left. Brett had an Amex. Would this be enough to get us into the club?
We shot over to the south loop and secured yet again another convenient parking space. Approaching the doorman, I asked, "What is the cover and do you take Amex?"
"Two dollars per person and we take Amex," was the bouncer's answer. I don't think we hugged him but we should have. I unloaded my cash and we entered the bar. Brett went to get beer and I headed towards the stage. A woman was sitting up front and I noticed she had empty seats at her table. "Are these taken?" I asked. She shook her head no and I sat down just feet away from where Buddy Guy and Adrian Belew were jamming on guitar and Paul Reiser (I know, Paul Buchman) was playing the piano. Off to the side of the stage, in a roped off area was David Bowie. I was in love.
Brett found me and took his seat. The woman at the table noticing my fixation on the former Ziggy Stardust said he'd been singing earlier. She started chatting about how she'd just like to talk to him. I said, "He wouldn't have to talk to me. He could just point."
Bowie never did get up to sing again that night but Adrian Belew was on fire playing with Buddy Guy and Paul Reiser (really) was doing a fine job on the piano so it was well worth the $4.00 and Amex charges. Phil Collins never showed up but I really didn't miss him.
Sometime after 6AM, I was back in bed on the North Shore rerunning the night through my head til sleep took me.
Five years later, Brett and I had a huge falling out and we haven't spoken since. Regardless of what actions ruined our friendship, I'll always be glad he talked me into going to see David Bowie that night and I hope he feels the same way.