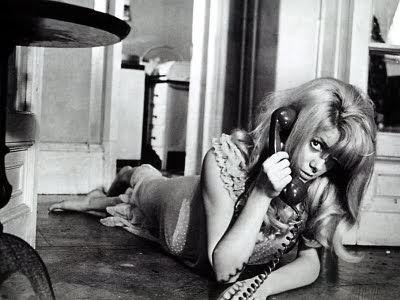 I find myself again at a point in my story noticing tales untold, tugging like hungry, forgotten children at my threadbare house dress, as I try to scrape together some slop for dinner. No, that's not true; I eat healthy now...
I guess most of us define our lives around moments that are profound to us, be they dramatic or quiet, and my spiritual awakening at the end of 1992 was a turning point in my life, and I rushed to tell you about it, glossing over a lot of the misery, loneliness, and sticky situations. I'm only human! I definitely define my life differently after that moment. Here are some events and moments, large and small, that occurred (mostly) before the end of '92...
I became infatuated with the newly opened library on State Street, named The Harold Washington. In the 80's, when I first moved to Chicago, I spent a lot of time at the old library on Fullerton, when it was next to the El stop. I seem to seek refuge in libraries in times of trouble, and I spent a lot of time there thinking about leaving Chicago in those early days, for lack of funds, among other things. In the early 90's, during those dark days, I went every Monday, my day off, to The Harold Washington, and enjoyed the art installations, beautiful marble parquetry floors, and watching the students wander it's vast rooms, wrapped up in their scholarly errands, while I searched the shiny new book shelves for answers for my messed up life.
I paced up and down the rows of shelves, feeling safe and hidden in the cocoon of books, picking up any and all weird or odd books, and spending the most time with the over sized art books, hoping my subconscious was was receiving whatever message it needed to get me through another week.
Around this time, the radio station XRT was planning a listening party, as they called it, for Morrissey's new CD,
Your Arsenal
. All you need to do, they said, was to mail in a postcard with your phone number, and if they drew your card, you could go. I debated doing this and decided against it, and a few weeks later I met a De Paul student who went:
"I sent in two postcards, and they called me twice! No one entered this contest! The listening party was actually a meet and greet at the new downtown library. I think there were like less than ten of us there! Morrissey was super nice..."
Of course, it was on a Monday.
I still have love affairs with libraries, and spend time in them in almost every city I visit.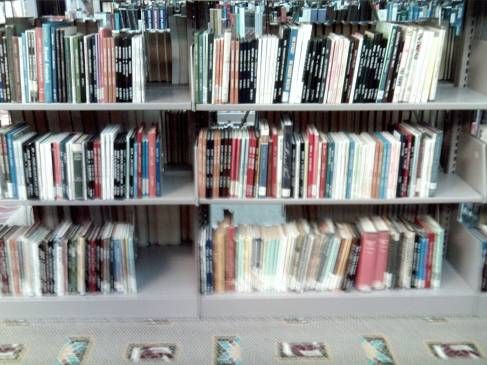 I took this snap in the art deco masterpiece that is the library in downtown LA. Yes, those are
plays
. I'd spend a lot of time there if I lived there, if I could ever find a quiet corner.
I must have played that new Morrissey CD ten times a day, every day for a solid year. I hear any song from Your Arsenal, and I'm automatically transported to my dusty, tobacco stained apartment on Wrightwood and Pinegrove, floating in a sea of ennui for a bit, til I remember I now live the life I want to live.
I saw his tour of that album that year, with Rene and Tony, and I loved how sexual his performance was that night, (this was during his writhing around on the stage phase of his career) and coveted that gold lamé top. I think I made a copy of that, cutting up a vintage dress of a similar material, which didn't last very long. I think I gave it away to a trick...
The song that spoke to me most has to be
Tomorrow
.
Tomorrow, it's surely nearer now!
Naked, begging, wracked with the pain of wanting someone who doesn't want him. Yeah, sounds familiar. I had the giant poster of Tomorrow hung in my entryway, and it was the first thing I saw in the morning, and the last thing when I went to bed. I carried it home for Tony, after the concert, and he let me borrow it for a year. Every now and then I'd remind him he was "bonkers for Will and Yonkers..."
I didn't know it at the time, but Morrissey sang a song by a band that night I was months away from discovering and diving into for a couple years:
Suede's My Insatiable One
. Too bad more didn't come of their mutual love of each other.
I was also musically obsessed with The Black Crow's Southern Harmony and Musical Companion, Marc Almond's Jacques, Madonna's Erotica, Steely Dan's Aja, k.d. lang's Ingénue, and Bowie's Tonight and Never Let Me Down. Book wise, I was in my Tom Robbins-Is-God phase, and pretty much read only his books the entire year.
The Crying Game came out that year, and Rene and I of course saw it, enamoured with the gorgeous Jaye Davidson. We knew Boy George was doing a song for this movie- he hadn't released anything in a while- but the moment we sat down to watch this movie, we had forgotten it. We both liked the song at the end, and thought Boy could do it justice, somehow not recognizing his voice. We both realized it the moment we got home, and called each other laughing.
In '92 Rene and I ushered for the Miss Continental contest to see the show for free, held at Park West, and knowing BobMackie was going to be a judge caused me hours of anguish in coming up with an outfit.
Even though
Scot told me he saw "Bob Mackie must die!!" scrawled on a chalkboard in an Art Institute classroom in 1985, I still wanted to impress him. Nothing sparkly a la Cher, or campy a la Carol Burnet, but somehow super cool. In the 90's the 70's were hip again, so I did an updated version of that. I told Rene to wear her Gaultier, here we are, in my
kitchen
.
Done up in blueprint blue...it sure looks good on you!
Close up
, and a full shot of
me
. I got to meet Bob and had him autograph a napkin which I still have somewhere, and he was a super sweetheart, but the stars of the show that night were Mimi Marks and the gowns floating around on stage, on loan from Mr. Mackie himself. No one can do drag queen like him.
My dad came for his second visit in 1992, staying with me in my fourth floor studio apartment in Lincoln Park. I did my best to pretend I was normal, and that everything was fine, but I was a little ashamed at my sparse quarters, and went out and bought a half a dining table and two chairs from the Ace down the street at Diversey and Clark. My boss gave me some of her old furniture, and my dad drove across town to her place to pick up a lamp and a chair. It was a start, anyway.
I told him to bring his sleeping bag, for that's what I was sleeping on, and we slept on the floor. He spent most the night awake though, and reading the used books we found at the local book stores, because I didn't have a t.v. I told him he could bring one of those, too, but he said it was OK, when he first bought his house he made a year long attempt without one, and it didn't kill him. We smoked a lot of cigarettes and sipped some scotch, and had a good time. We took the 151 bus down to Water Tower to see a few movies, back when they still had a theater, and we went to the Fine Arts Movie theater to see one of the many re releases of
Blade Runner
. I was excited to show him an old Chicago movie house, and to finally see that movie on the big screen.
We ate at Marshall Field's lunch deli a lot, a deli that kept me alive because I drank the lion's share of my paychecks, and Field's was the only credit card I had, back in the days when you only needed a checking account to get credit. I sometimes had to walk the four miles to Water Tower to eat, but I did it gladly.
We took the Untouchable Tour, the tour of Chicago's gangster past, which ended at the Biograph on Lincoln Avenue, and touched the exact spot where Dillinger left the planet. I got the impression my father didn't feel he was the type of person who could ever live in a city as big as Chicago, but I feel he knew after visiting me, I couldn't live any where else. I still to this day feel guilty about not letting him stay a day longer than he was planning, because he was enjoying our time together, but I made plans to go out that night with friends, and I didn't want him to see me when I 'really' drank. He ran out the door, obviously hurt, but the booze came first. The moment he left I threw my preppy costume in the closet, and went forth as Jane Forth again, into the Land of Booze. (sadly, not to Max's Kansas City, but The Closet. Paté always seemed to know when to shoot first, and ask questions later...)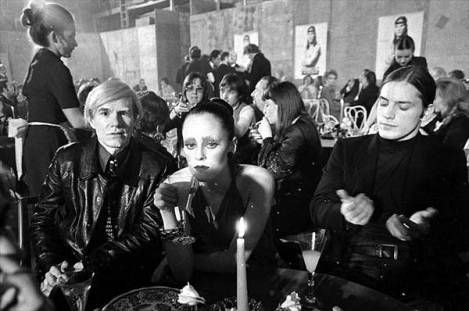 Scot made his first of many summer visits back to Chicago after he moved away to Pennsylvania. I begrudgingly said he could stay with me that first summer, even though Danny had been filling my head for weeks about the awful visit he had with Scot in New York, and how Scot and a trick trashed his apartment. I was cold and stand-offish toward him, til his side of the story started to sink in, and I believed his version of the events over Danny's. I knew Danny well enough to know when he was over you, he was really over you, and he wanted everyone else to be over you too. By the time Scot had left, I was glad he came to stay with me, and that we were still friends. (I think the friends you've snuck into bars with, before you've come of age, are your true friends!) He's spent some time with me every summer since; summer wouldn't be the same without him.
This summer, Scot was here of course, and I also went to New York, and ran into and talked with Joey Arias at Indochine. He was surprised that I wanted his autograph, and even more surprised when I told him I'd been a fan of his since 1979, and SNL.
"Really!? After all these years?" he exclaimed.
I'll remember the night I first saw him perform til the day I die...
The Man Who Sold The World, David Bowie on SNL featuring Nomi and Arias
Steely Dan Peg
Hot Chip No Fit State